Resolutions aren't for everyone but around this time of year most of us
start thinking about our intentions for the new year ahead.
Coincidentally, it is usually this time around the year we start thinking
about setting new goals- or provide feedback or direct reports to peers-as part of the annual review process.
As you consider goals for 2020, whether you aim to stay relevant in the
ever-changing age of technology, or want to continue to strengthen
your leadership skills, books can be a valuable resource. And they can
help you formulate feedback and constructive criticism, or even serve
as a resource for a team member needing to grow in a certain area.
The books on this list range — from self-care to professional
development — and are a mix of backlist and newly published. But all
of them offer tips and teach concepts that apply to all leaders, while
still allowing you to remain true to your personality and values;
hopefully, there's room on your bookshelf!

"Rise: 3 Practical Steps for Advancing Your Career, Standing Out as a Leader, and Liking Your Life," by Patty Azzarello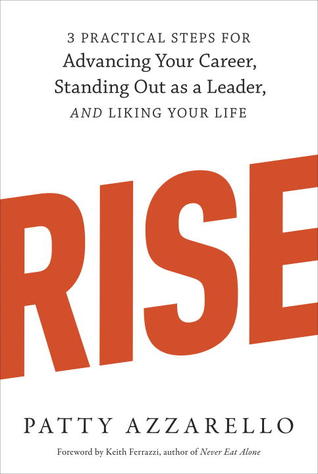 "Rise" is the perfect resource to use as a practical guide for career advancement. The book is broken into three sections:

do better, all about how you can have more impact;
look better, covering your visibility and credibility;

and connect better, giving tips for networking and asking for help.

Why you should read it: A former sales engineer, product marketing
manager, vice president, and CEO, Patty Azzarello is honest and
authentic, diving into what people tend to dislike about their jobs and
how to reframe how they think about them in order to achieve more.

Check the book here: https://www.goodreads.com/book/show/12838919-rise
The Power of Experiments: Decision Making in a Data-Driven World By Michael Luca and Max H. Bazerman
Book description (via MIT Press): "Have you logged into Facebook recently? Searched for something on Google? Chosen a movie on Netflix? If so, you've probably been an unwitting participant in a variety of experiments — also known as randomized controlled trials — designed to test the impact of different online experiences. Once an esoteric tool for academic research, the randomized controlled trial has gone mainstream. No tech company worth its salt (or its share price) would dare make major changes to its platform without first running experiments to understand how they would influence user behavior.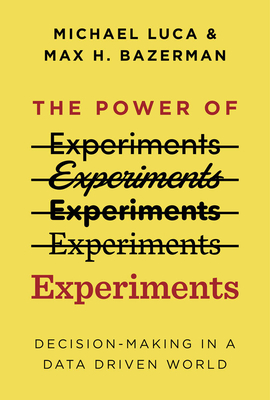 "In this book, Michael Luca and Max Bazerman explain the importance of experiments for decision making in a data-driven world."
Why you should read it: This book examines the role, experimentation has played in the success of some of today's tech giants like StubHub, Alibaba, Uber, eBay. Business professors Luca and Bazerman outline the rise of tech-enabled experimentation in organizations, the powerful role that data-driven tests can play in decision-making, and how business leaders can most effectively harness this powerful tool.
Check the book here: https://www.goodreads.com/book/show/51777468-the-power-of-experiments
"Burnout: The Secret to Unlocking the Stress Cycle," by Emily Nagoski, Ph.D., and Amelia Nagoski, DMA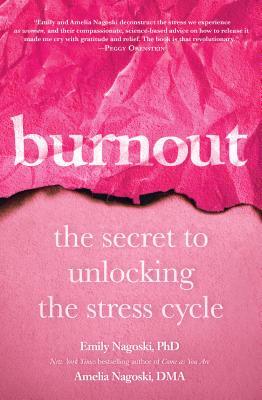 This book is for any woman who has felt overwhelmed and exhausted by everything she had to do and yet still worried she was not doing 'enough.' Which is every woman we know—including us.

"Burnout" argues that women face the challenge of being — and doing — enough at home, at work, and sometimes even for themselves and that women experience this burnout differently than men. As a result of this, women tend to feel overwhelmed and exhausted, and experience negative physical effects thanks to the "biological stress cycle."
Why you should read it: It's a valuable exploration for those who experience these challenges first-hand, and it's especially useful for those who don't personally identify with this experience, providing context and creating awareness around issues some may not be aware of due to lack of exposure.
Relying on science, research, and data, the Nagoski sisters wrote an accessible, conversational guide to empower any reader to create positive change in their life.
Check the book here: https://www.goodreads.com/book/show/42397849-burnout#:~:text=This%20groundbreaking%20book%20explains%20why,in%20America%20have%20experienced%20it.
"The Dip: A Little Book That Teaches You When To Quit (And When To Stick)" By Seth Godin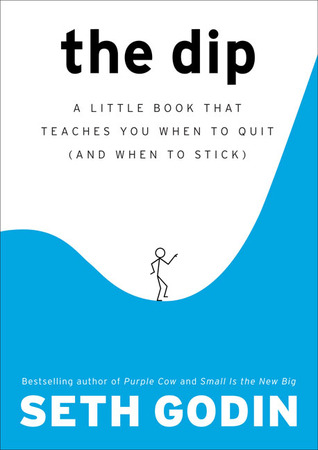 Quick summary: Whenever you embark on a new project, it always starts out great. You're excited. You're motivated. You're having fun. But, inevitably, it gets frustrating. This is what marketer and writer Seth Godin calls "The Dip," which is the moment when most people quit. And in this book, Seth Godin teaches you what you need to do in order to get through the dip in your own projects and ultimately succeed. "The Dip" is a short, entertaining book that will forever alter the way you think about work and success.
Why should you read the book: This book is a must-read for anyone who feels they have trouble persevering toward their goals.
Moreover, we've all heard the phrase "quitters never win." But, unfortunately, this isn't true. In fact, winners quit all the time. The world is full of successful individuals who have quit their way to success by quitting the things they weren't good at or the things they didn't love so that they could spend their time doing something even better. However, what winners never do is quit just because something is hard. In order to be successful, you have to learn to quit the things that don't bring you closer to your goals and persevere with the things that do.
Check the book here: https://www.goodreads.com/book/show/324748.The_Dip

"Mini Habits: Smaller Habits, Bigger Results" By Stephen Guise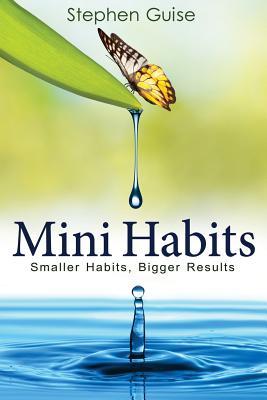 "Mini Habits" by Stephen Guise offers practical and science-backed strategies for building good habits, breaking bad habits, and shows how small behaviors can lead to remarkable results over time.
Why you should read this book: Read it if you want to build good habits, or break bad habits.
If you're struggling to start, build, and maintain a new habit, then start utilizing mini habits. Mini habits are the tiniest version of the habit you want to build. For instance, exercising 30 minutes a day is a regular habit. Exercising 1 minute a day is a mini habit. Focusing on mini habits will make it nearly impossible for you to miss a day because the truth is a habit must be established before it can be improved.
Check the book here: https://www.goodreads.com/book/show/20567918-mini-habits
Final Thoughts: Make 2021 Your Year
Have you read any of these books yet? Are there any new ones that sound interesting to you?
With these 5 books in hand, you will have new ways to read up on important aspects of leadership. Whether it's encouraging and shaping your team, expanding the skills of employees, or refining your poise, reading any of these books will be a sure-fire way to learn something new and apply the latest findings on leadership to enhance your strategies and skills.
We hope you found a few new must-reads for 2021 to make this year your best year!