Digital Transformation has recently become the buzzword within Low Code No Code Sphere. Earlier there used to be a notion that digital transformation is just meant for business houses and companies. However, with time the notions and definitions both have changed significantly making it more of a "People business".
As Mary Kate Loftus states,
"Digital used to be about coding and IT; now it's becoming a people business." Speaking of the definition:
Digital transformation is defined as the changes taking place within an industry or organization whereby the whole set of activities, models, processes, and marketing among other factors are being transformed by the adoption of digital technology with the aim of creating value for their customers, users, and citizens while at the same time expecting to out their competitors.
Digital leaders and renowned industry experts have been talking about digital transformation for years- On that note, here are some of the best digital transformation quotes and what they illustrate. Read them if you truly need to understand digital transformation and its value.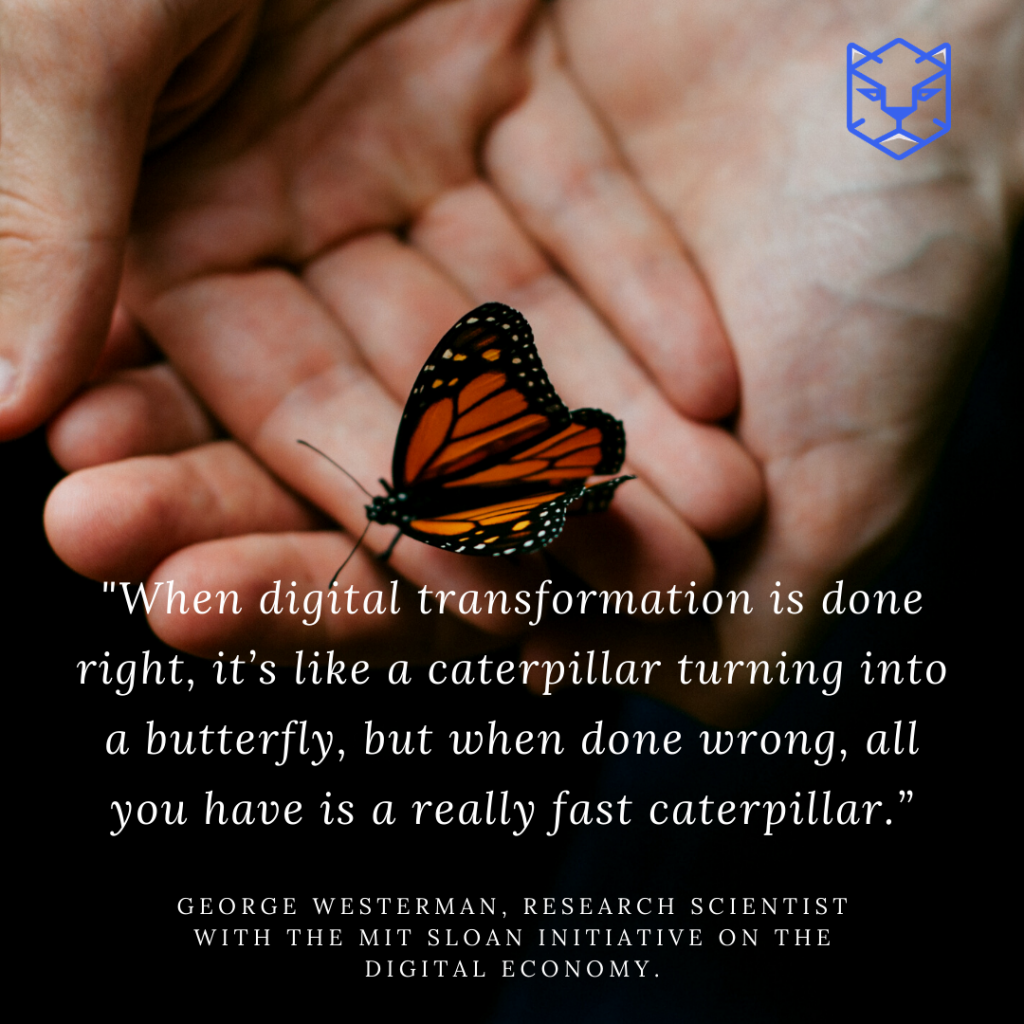 "When digital transformation is done right, it's like a caterpillar turning into a butterfly, but when done wrong, all you have is a really fast caterpillar."
— George Westerman, MIT Sloan Initiative on the Digital Economy
Key Takeaway: This quote subtly brings out the fact that digital transformation isn't just a switch you turn on with the right amount of investment. There is always a method to practice it correctly. If you have invested in digital infrastructure but don't have the knowledge to best utilize the many tools it offers, then you haven't transformed, rather just built a façade.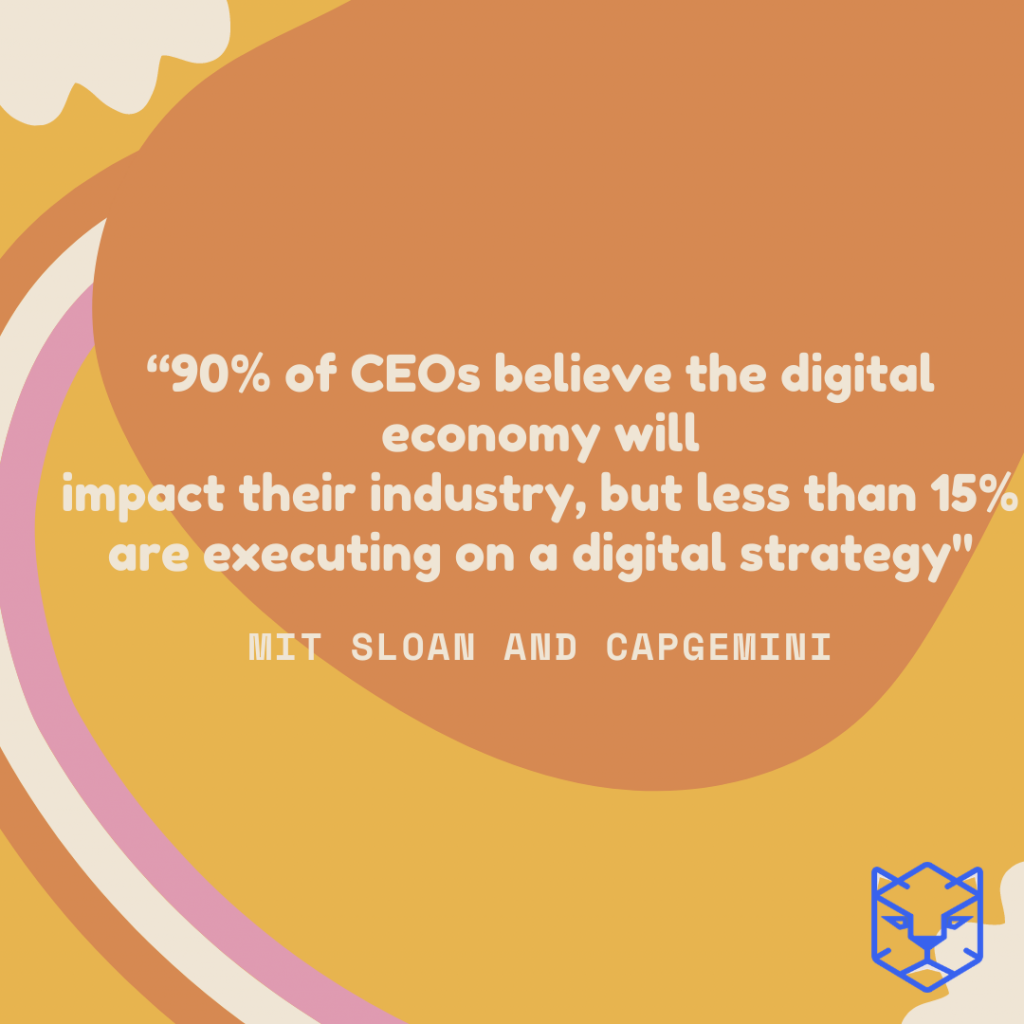 "90% of CEOs believe the digital economy will impact their industry, but less than 15% are executing on a digital strategy."
—MIT Sloan and Capgemini


Key Takeaway: This is an interesting quote that brings out the worrying tendency for leaders (and perhaps humans in general) to understand something and yet not fully internalize what that something means. Too many leaders see the unstoppable wave that is digital transformation coming but choose not to act on that fact.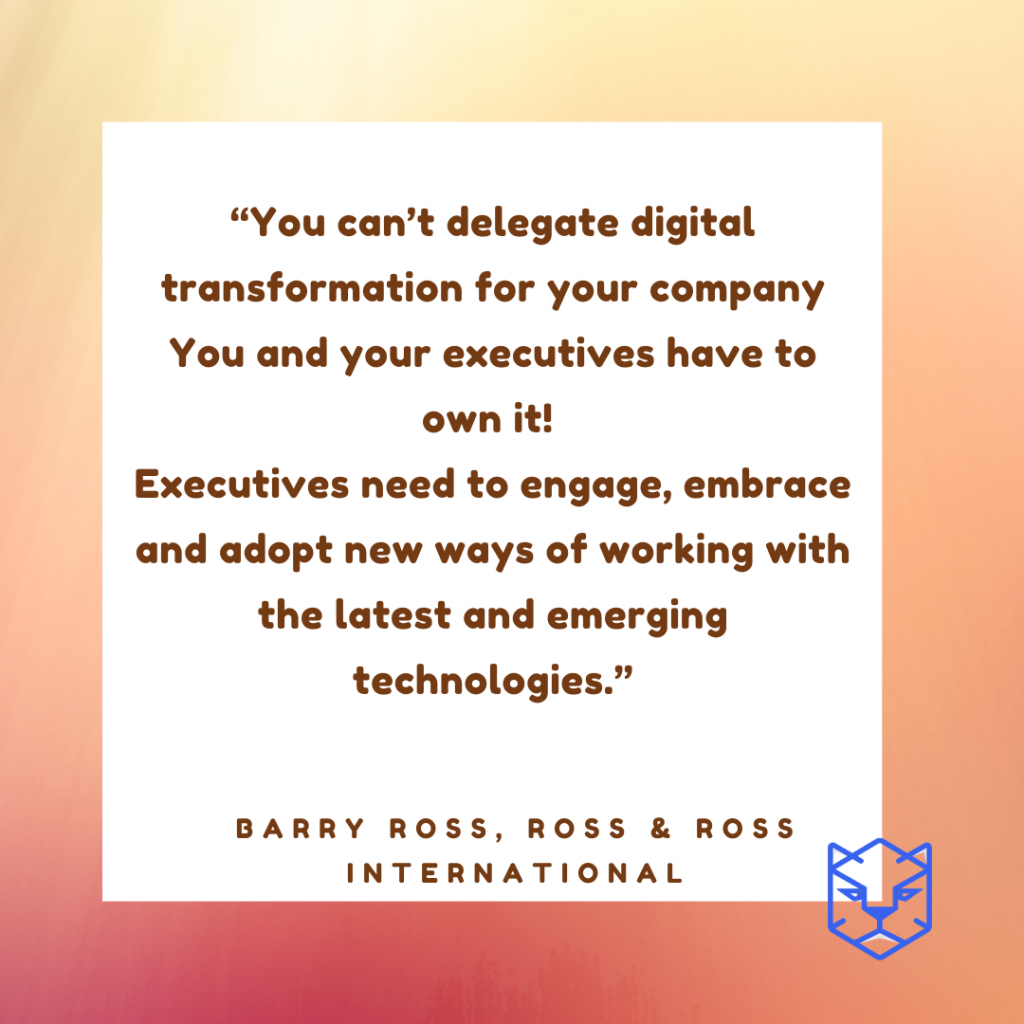 "You can't delegate digital transformation for your company… You and your executives have to own it! Executives need to engage, embrace, and adopt new ways of working with the latest and emerging technologies."
— Barry Ross, Ross & Ross International
Key Takeaway: This quote illustrates that digital transformation has to come from the top down to work well. Company leaders have to take charge. They cannot afford to take a hands-off approach. Not only will that lead to there being a disconnect in the digitization efforts, but they'll also be making themselves less valuable to their company.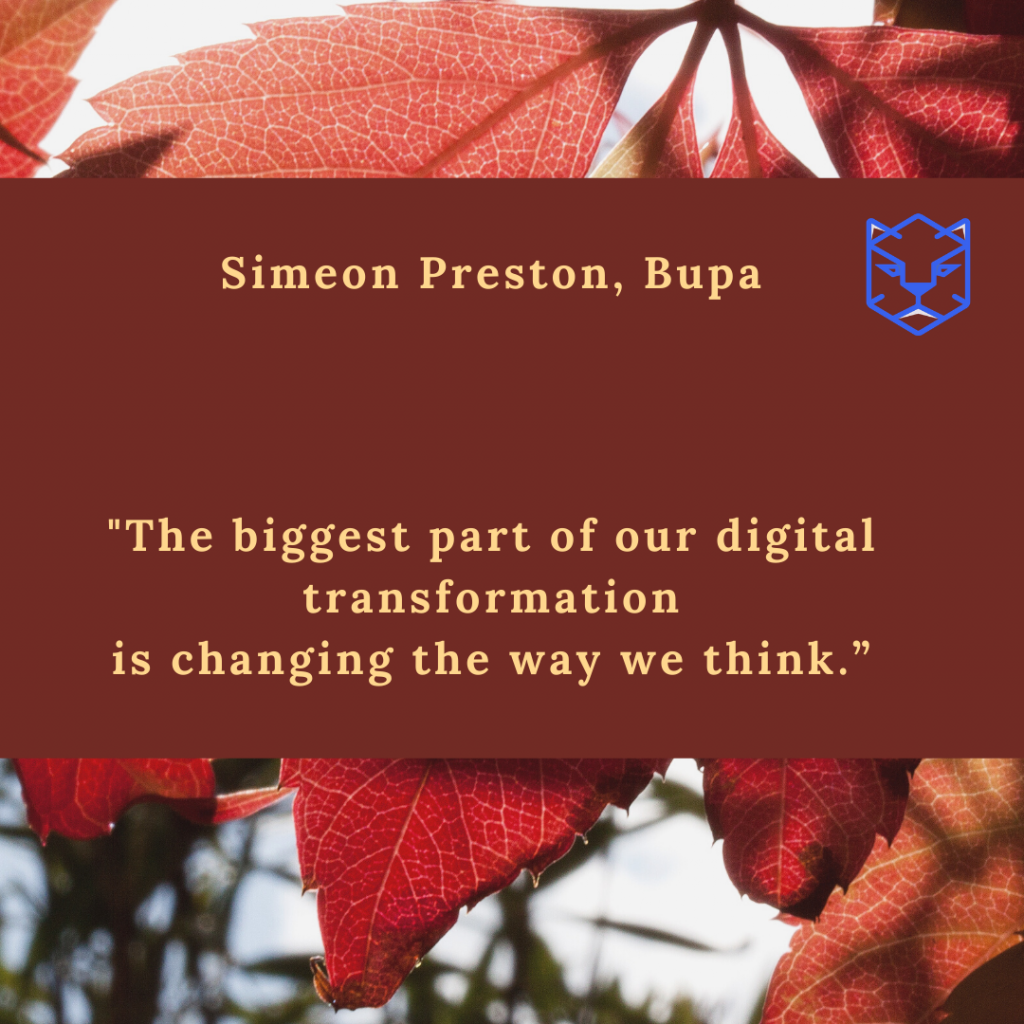 "The biggest part of our digital transformation is changing the way we think."
— Simeon Preston, Bupa
Key Takeaway: Another detrimental factor that goes into digital transformation is the mindset. Digital transformation is not just getting access to the technology of tomorrow, it's about having a forward-thinking mindset and company culture. Digitization almost becomes ineffectual without the right outlook driving it.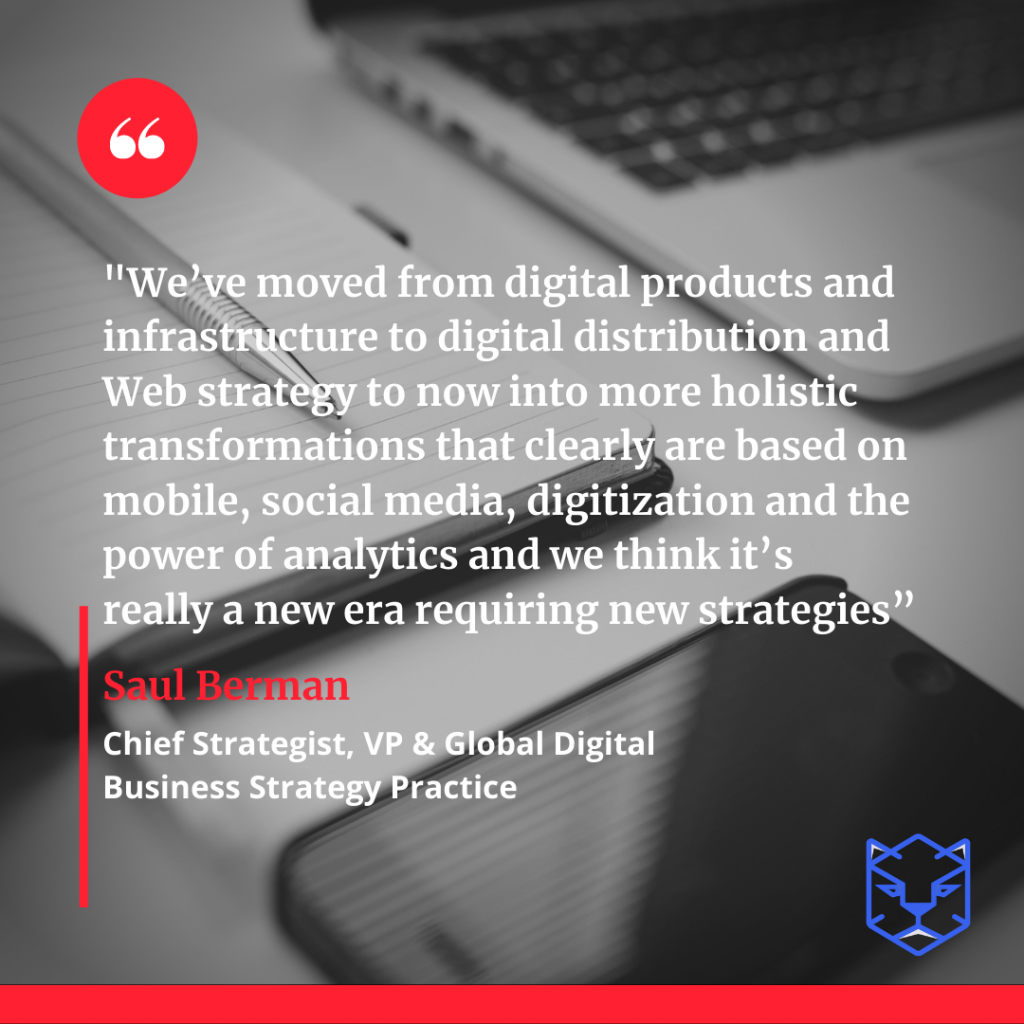 "We've moved from digital products and infrastructure to digital distribution and Web strategy to now into more holistic transformations that clearly are based on mobile, social media, digitization and the power of analytics and we think it's really a new era requiring new strategies."
Saul Berman, Chief Strategist, VP & Global Digital Business Strategy Practice Leader for IBM Global Business Services.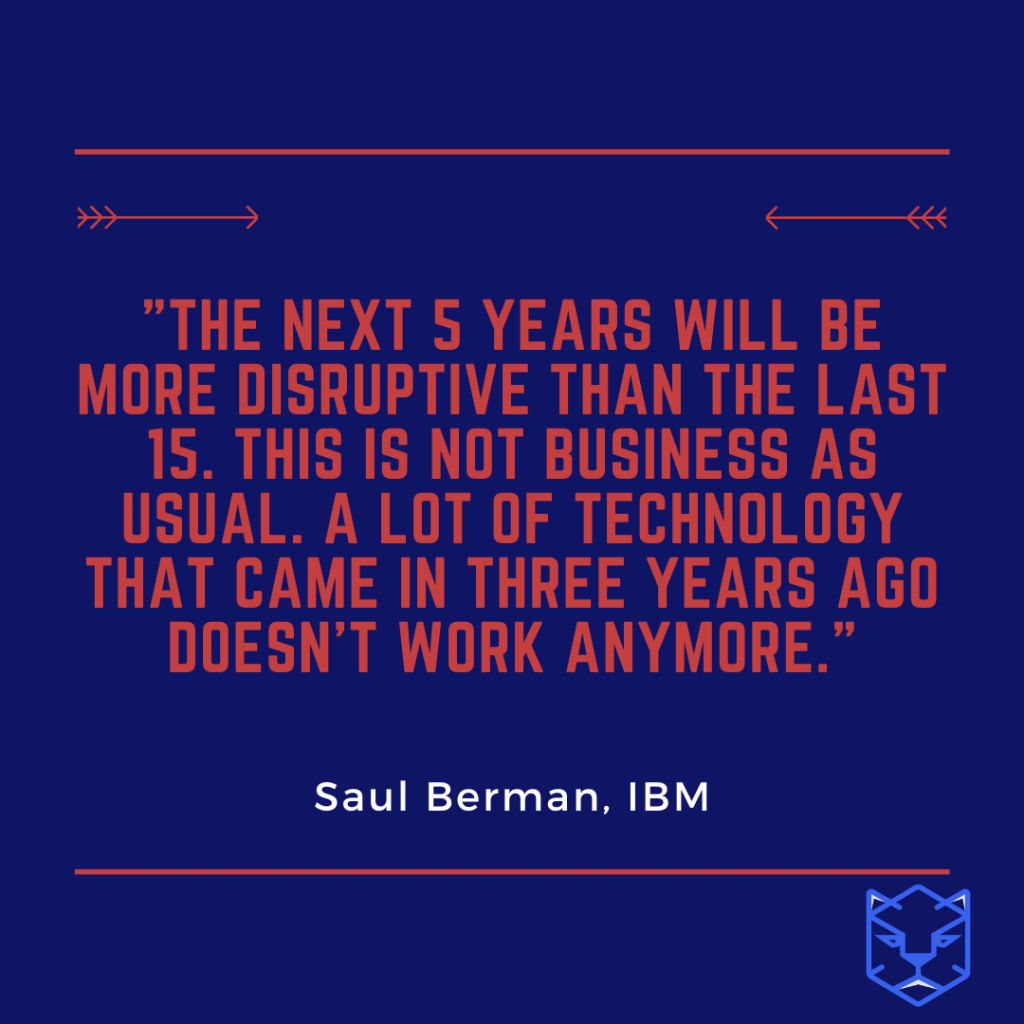 "The next 5 years will be more disruptive than the last 15. This is NOT business as usual. A lot of technology that came in three years ago doesn't work anymore."
— Saul Berman, IBM
Key Takeaway: Another statement on the exponential speed of technological innovation. Going digital simply means keeping your company afloat so that it has the infrastructure to continue growing technologically. It is a baseline.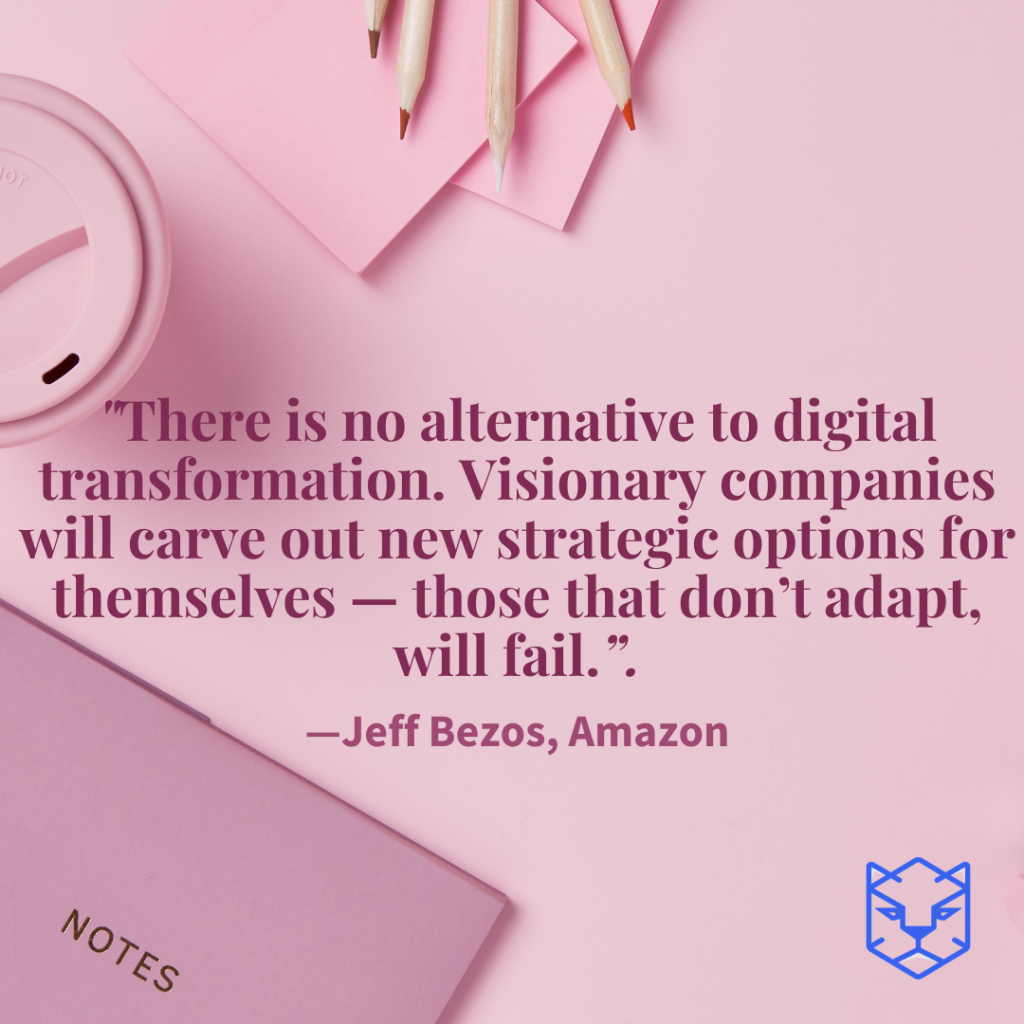 "There is no alternative to digital transformation. Visionary companies will carve out new strategic options for themselves — those that don't adapt will fail."
— Jeff Bezos, Amazon
Key Takeaway: And we come back around, full circle. Jeff Bezos himself unequivocally states that there is no other option to digital transformation for companies. It's either to digitize or welcome failure.
…. Choose the transformation path that works for you
Each of these quotes draws on a very real element of the digital transformation reality. Why not use them to get you thinking about how to implement digital automation successfully in your own business?
Tigersheet is a uber-fast modern-day no-code platform that can help automate and streamline business processes in quick and easy steps. The intuitive drag and drop interface allows users with zero coding knowledge to create workflows and share them with your employees.
Using digital transformation quotes as a catalyst. Want to give it a try? Try a 30-day free trial of Tigersheet to witness the change in your organization today!