With the rise of the mobile app development industry, creators around the world have been building digital products and services with and without engineers. You too have built a beautiful and professional mobile app using no code for your business. Now, how should you promote the app to ensure a stable ROI?
The App Store is one of the most competitive environments today. With over 2 million apps available for Android users and about 1.8 million apps on the Apple app store, you can never be 100% sure that your app will get the success it deserves.
And if you are a small business it's no surprise that you don't have sufficient budget for elaborate app promotion. So, is it possible to acquire and engage users, as well as gain new customers, without having to spend a lot? Let's review the possibilities:
Budgeting for and Beyond App Development
A recent study by The Manifest revealed that a majority of businesses dedicate a considerable portion of their total app development budget (more than 31%) to marketing efforts
In previous years, businesses developed their app marketing budget by using a formula to determine their cost per install (CPI) figure:

However, today CPI is not considered a central measure to determine your app's success. Just getting the app installed on someone's device does not generate ROI, in fact, one needs to go above and beyond the total number of installations.
There are key performance indicators or KPIs like impressions, clicks, and more that have to be considered. If market stats are to be believed, experts estimate that app marketing budgets can range anywhere from $1,000 to $5,000 per month or more.
While sponsorships, in-app advertising, -and freemium upsell are common app monetization strategies, everyone talks about. Here are some creative and smart promotional hacks that you can use to do on a smaller scale to drive users to your app.
Build a Great App Landing Page
A great landing page is vital to all businesses, regardless of whether they provide a desktop or a mobile app.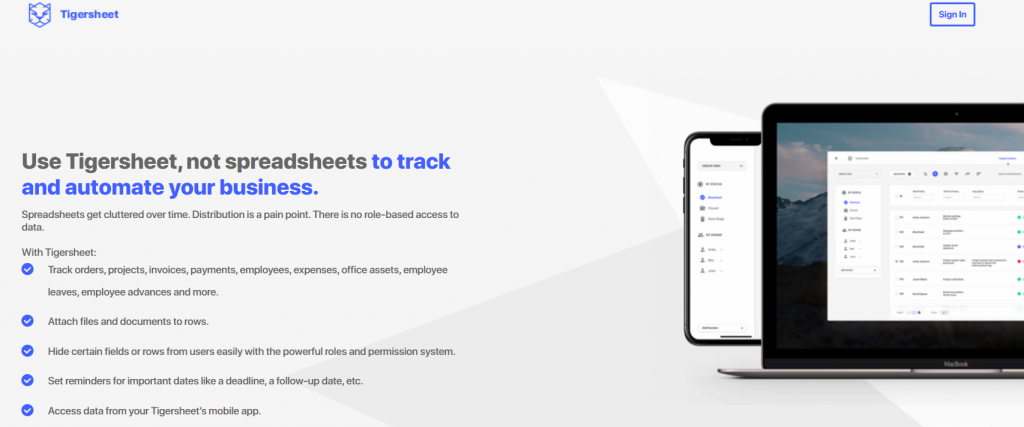 This also means you can use SEO to drive traffic your way. But it's also a great place to showcase your app and all the features it includes.
And once you are done building a landing page, offer Direct Download Links from your landing page. This helps to eliminate the entire hassle out of the conversion process, thereby reducing friction for users thinking about signing up.
Plan an App Party
Many times, a simple app launch party can go a long way in receiving the attention of the local community and the local media. This can get even better if you have the ability to focus on a special geographical area.

If your app has any type of draw for a local community, find out where those community members gather the most. That can provide a perfect location for your event—go where your potential customers are and pitch them when/where they are most comfortable.
For example, the Splore team celebrated the official launch of their mobile app with "good people, good vibes, and good art" on Cinco de Mayo. They even shared some great information about what is involved in throwing a successful app launch event.
Source: https://medium.com/@sploreapp/11-steps-to-throwing-a-successful-launch-party-ecba3d9f515
Run an Invite Only Launch
As Humans, we are easily drawn to the idea of exclusivity. Our general tendency to be on the 'inside' can be smartly employed when it comes to the world of apps.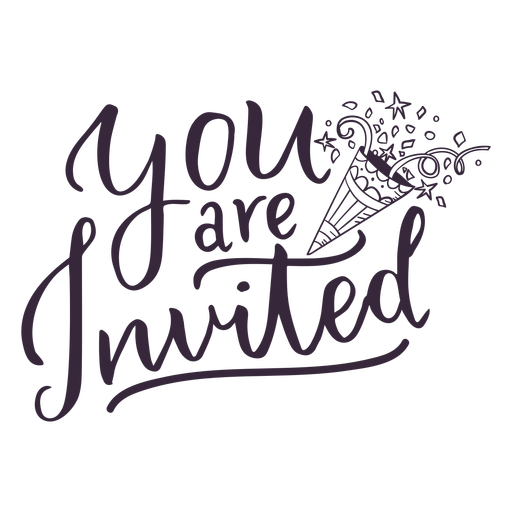 When you are ready to launch your app, consider starting out with an 'Invite only' campaign. Big names such as Google, Apple, and Twitter have successfully adopted this model and have witnessed an upsurge in their app downloads.
While it will take some effort and skill to be able to build buzz around your invite-only launch, it is very much possible and can potentially help skyrocket your app's growth.
Change the Language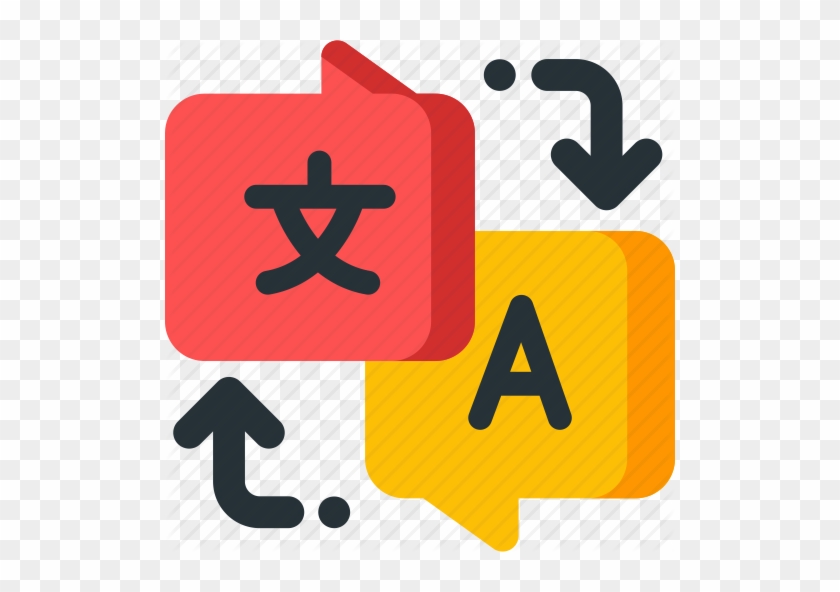 Yes! You heard it right. While your app idea might already exist, maybe it doesn't exist in another language. Users are always quick to find better solutions, especially when an app is in their native tongue. A quick search on the App or Play store will reveal if top-selling apps have been localized in different countries. Changing the language, user experience, and layout could be a huge opportunity.
Gamify your app
While no-code gaming apps can be easily outclassed by companies that employ hundreds of people to work on a single game, a good sense of humor and original thinking can lead to app virality.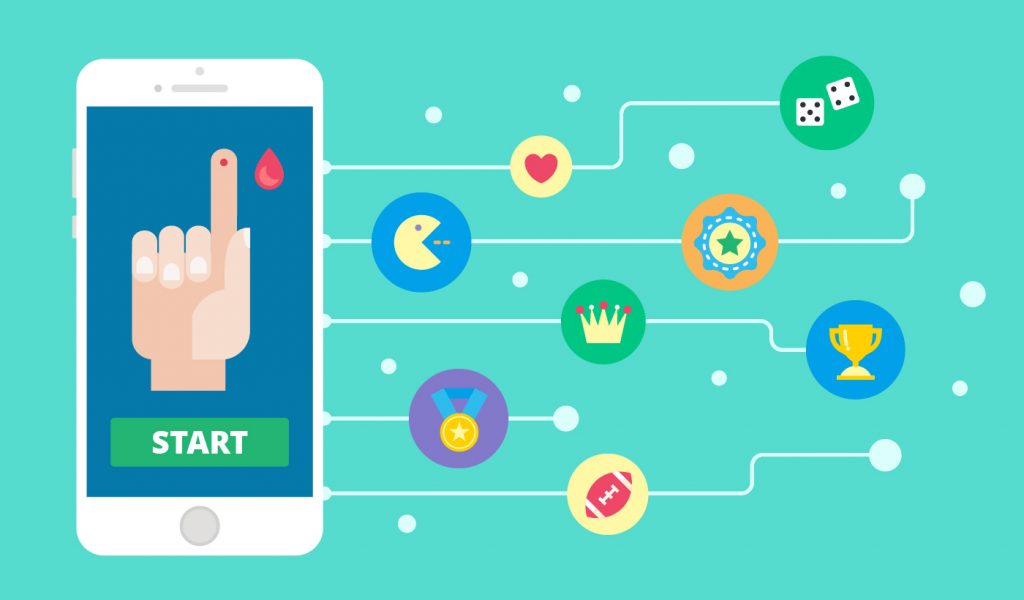 The good news is that you don't have to always create a literal game to seize the power of in-app wins. Points, stars, status bars, and even the occasional notification that indicates a user's success are all enough to help keep them around long.
Let's give you a real-life example. Duolingo is a language learning app that offers 95 different language courses and has over 300 million registered users worldwide. It uses a very creative game like sign up experience for users where they are taken straight into a process of small successes, ending in the new user being a percentage "fluent" in their new language. Because the user receives this small win just a few minutes after signing up for the first time, they're hooked.
Hence, to put it down simply, whether your app is fun and light, or filled with spreadsheets and numbers, you can still use gamification to your advantage. Find a way to use point systems or unlock new features after users complete certain steps, for example. It could greatly boost your user engagement.
Feature Your App in Your Emails and Link in Your Signatures
Your new app needs to be smartly engraved in every aspect of your marketing, which includes all your emails. Sending countless emails every day is every business routine practice and not including your app in each of those is a missed opportunity.


Example Template:
Our new app, (Insert app name here), helps you (insert what the app does). Click here (include hyperlink) to check it out!
Add your app download links or a link to your app landing page to your email signature as a really easy way to drive downloads over time simply by sending the emails you normally send.
If you have a few people in your business, make sure they do the same.
For example, if you had 4 people in your business each sending out an average of 20 emails a day (that's a really low estimate), that's 80 people that you're able to inform per day about your mobile app. That's 560 a week or over 2,400 a month!
The simplest things can be the most effective in the long run.
Integrating Social Share Within Your App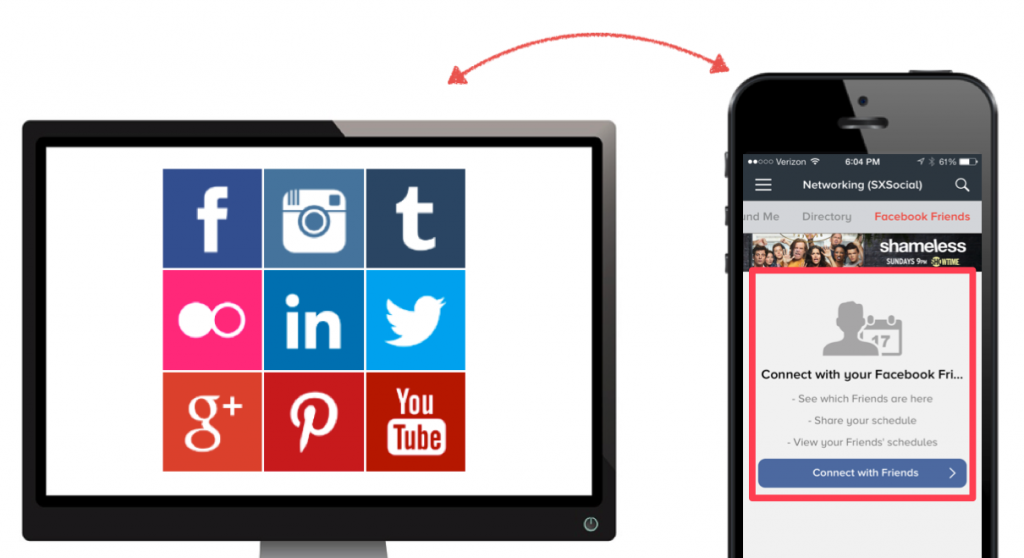 Take your app promotion strategy a way deeper by letting your app promote itself! It is no surprise that your customers will encounter their own discoveries while using the app and nothing can be more satisfying than sharing the personal experience. By including the option within your app to share their screens and share in-app content, you broaden your app's visibility and create a platform by which your users can express themselves.
Offer How-to Videos & Free Webinars
If you have kept yourself abreast of the modern-day digital trends, you would certainly know that the importance of video marketing to reach your prospective customers is paramount.
Invest in some time in creating quality video content for your app — even if it's just in the form of a catchy explainer video. Incorporating Reward Videos can also be a good idea. These are videos that run after a user completes or triggers a specific activity within an app.
While videos can be a great growth hack for your app, using webinars can boost your success even more. If you can find a way to use webinars, your app could experience incredible growth because of it. Instead of focusing them on sales, though, try creating webinars to be highly useful and actionable.
Get Featured on App Review Websites
Getting on an App Review Site can benefit you greatly especially when you are starting small. Some of these websites have a regular follower base and hence you can expect a similar amount of traffic to flow through to your website and App Store listing.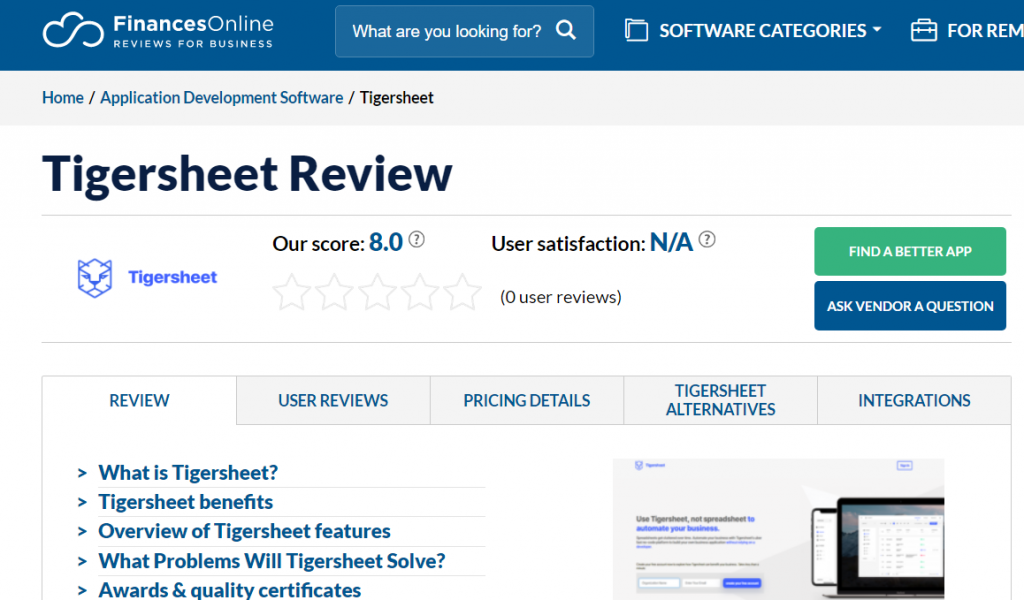 Also, to get listed on a mobile app review website you will have to submit a proposal where you need to show that your app is good enough to be reviewed by them and therefore featured on their site
Most of these app review sites are looking for things such as:
User-friendly, easy to use, interactive interface
Beautiful graphical designs in high quality
Stable apps with no glitches, crashes, overwhelming loading times or poorly pieced together content
When you reach out, you will most likely have to provide support material for your app. This is usually done by filling a document/form listing down the following information:
A link to your app in the app store
A summary paragraph describing your app and what makes your app stand out
Screenshots of your app logo, title screen, and in-app content
Links to videos of your app from YouTube or Vimeo
Pricing Details of your app including the free trial and premium features available to your users
Conclusion
There are a number of options for marketing your no code app on a small budget. To recap, consider trying the following growth hacks for your app:
Create a Landing Page that has a direct download link to your app
Plan an App Launch Party
Run an Invite Only Launch
Gamify Your App
Change the Language
Feature Your App in Your Emails and Link in Your Signatures
Integrating Social Share Within Your App
Offer How-to Videos & Free Webinar
Get Featured on App Review Websites
And don't forget…. knowing the audience and being able to create the "ideal customer persona" is a must for a lean marketing strategy.
REMEMBER…. Not every strategy will work; the point of growth hacking, though, is to rapidly test, gather information, and move forward with what's most helpful for your own app.
So, put these hacks to use, and see witness how your mobile app that started small will scale big leaving you to celebrate its success in no time!