We are living in a fast-paced technologically-driven world that is constantly changing. Speed, Agility, and Adaptability have become game-changers in the 21st century. Living in an age of instant gratification, customers today get easily accustomed to new services and expect you to deliver excellent quality in whatever you are offering.
Amidst this, a pivotal question to ask is how quickly does your business move and adapt to changes?
Well, frankly speaking, every business organization be it a small startup or multinational giants like Amazon or Google are looking at ways to improve productivity and for many of them, the answer lies right under their nose.
The Answer: Business Process Automation. It is a technology that streamlines business processes thus eliminating the need to perform repetitive manual tasks. By leveraging rule-based logic to automate manual tasks, workflow automation can help your business save time and money, reduce errors, avoid inefficiencies, and boost productivity.
The Big Question: What types of tasks or processes can be automated?
The good news is that Automation can start small and doesn't necessarily require sophisticated tools, to begin with. You can always begin by mapping the workflow of a given process and look for inefficiencies and errors.
An important aspect to keep in mind is to not begin automating mission-critical tasks. Starting small has an advantage that it lets you identify errors and correct them as you move forward. Initially, stick to a goal followed by trimming minutes from predictable, repetitive processes, with small benefits adding up over time.
As you move forward identifying your workflow, search for processes that are:
Simple if/then scenarios
Actions that are recurrent and predictable
Actions that often get delayed in the absence of any human action
Now that you have a fair insight into what automation means, let's dive deeper into specifics. While the list could go on and on, we bring here 5 common tasks that are ripe for automation
Copy and Paste Between Systems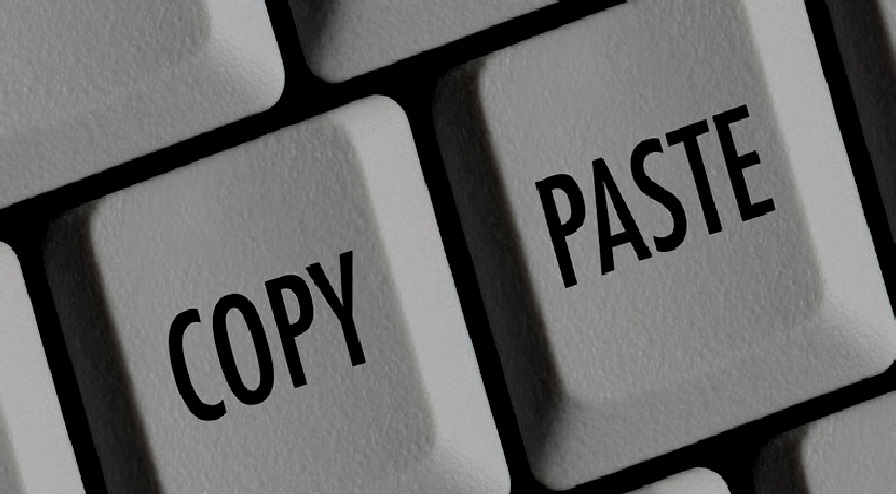 Let us begin with a common yet significant task. One cannot deny how many times, organizations are seen struggling to manually move their data across systems.
For example, their ERP systems aren't connected with their reporting software, so they are forced to manually pull data out of their ERP, edit in Excel, and then upload it to other systems. No wonder, this wastes so much time and also puts data at grave risk for errors. While this is just an example, I am sure it shows the bigger picture. Any time one is manually moving the data from one piece of software to another, that process should be simply automated.
With Tigersheet in place, we don't let our users suffer from the hassle of moving their precious data from system to system. Tiger sheet's importing capability 'Import from Excel' allows you to bring your Excel record to the platform while saving in a lot of time and effort that can otherwise go into creating a sheet from scratch. You can even convert your excel sheets into a centralized web application without any coding knowledge involved!

Reporting


Reporting is one of the most vital arenas that has highest potential for automation, yet very few organizations take this step. For many companies, reporting is still a manual process wherein some cases employees waste hours manipulating data in Excel. In other cases, users still submit reporting requests to the IT department and wait for their approval.
In today's data-driven world, automated reporting is a must-have. Here's why you should consider automated reporting for your organization:
Data Error & Inaccuracies: Studies suggest that more than 90% of data stored in spreadsheets contain errors. So, if you are still relying on manual reporting through excel, you must be prepared to deal with data inaccuracies in your reports.
Slow and Tedious: We live in a fast-paced technology-driven world, but manual reporting is tedious and very slow. These days, businesses need a way to be able to create and access reports on the go which can be automatically delivered to them on a daily basis.

Tigersheet has powerful report generation capabilities, including grouping items, generating pivot tables and charts. All your reports can be saved and shared with other users, along with drill-down filter capability. Such insightful reports will not only give your business a better insight but will also help you identify bottlenecks, view how your teams are performing, and allocate budget and other resources effectively.
WebForms


It's 2020, and it's quite surprising to see that some businesses still do not have automated forms. Wondering what are automated forms? Let us break this down to you.
Let us consider a scenario where a prospect completes a contact form on your website asking for more information on a specific service or product.
Now with a manual process, someone in your company will receive an email with the prospect information. He will first enter his data into a system (preferably a CRM) and then a concerned salesperson shall be notified to follow up with the lead. But with automated forms, all of this happens instantly!
Tigersheet lets you design and launches web forms in just minutes, right from your browser. On top of that, there is no coding involved, so anyone in your team can build forms. The data gets sent to your CRM system and any other necessary system. Notification emails are sent to the appropriate employee. The form can even trigger an email campaign that educates the prospect of the benefits or the product/service they inquired about.
See the difference? The automated forms not only eliminate manual data entry, but they can also improve the entire process.
CRM Tasks

Having a CRM software for your business has become indispensable at this point. While you must be familiar with the common benefits like data organization, improved sales performance, higher customer retention, and so on, there is still a lot more that an automated CRM can offer.
The automation features in a CRM can provide a plethora of benefits like:
KPI Tracking: Present-day automated CRM gives you a visual summary of your key metrics in an easy to read manner. This completely eliminates away the need to go through complex steps to measure your KPI metrics. All you have to do is configure your dashboards and display the information that you want to keep track of.
Better lead nurturing: Many CRM systems provide the option to set up follow-up emails, meetings, or calls. They can trigger email campaigns based on specific actions taken by the prospect.
Improved efficiency: Integrating your CRM system with other tools can dramatically improve your sales team's efficiency. It can automatically schedule meetings, update calendars, create follow-up reminders, and much more.
Most of the pre-canned CRM software available today incur huge costs and that too with a lot of features you don't need. Instead, why not subscribe to a no-code platform that allows you to create your own CRM at a fraction of costs? By using a no-code platform like Tigersheet to build a custom CRM system, you have an opportunity to automate another process of your business. Right from sales, customer service to HR your daily business operations can run more smoothly with Tigersheet when implemented across multiple departments.
Email or Text Message Auto Responses


Automatic responses are one of the simplest yet most effective areas to automate that can save so much time. Some of the ways in which email or text automation can help are:
Nurture and Follow Up Leads: Many businesses nurture and follow up their leads via autoresponders that are activated whenever a lead completes a form on their website. These responses share content that the prospect might find useful and help them understand how the business can solve their problems.
Improve Customer Support: Let us consider a situation that a customer submits a form on your website. Hence, an automated message can be sent to deliver a thank you message to the customer and an alert message to the concerned employee in your business.
Report Sharing: Many companies set up their reports to run on weekly/daily intervals. With the help of automated responses, they can automatically distribute these reports to various department heads without any human involvement.
Set Reminders and Alerts: If you are constantly reminding your team to complete specific tasks Or, are there predefined steps in a project that require reminders, its high time you should consider automation to increase productivity.
Closing Words
Automated workflows are key to remaining competitive in the coming years, as they help businesses achieve higher goals in a relatively shorter time. Start streamlining your processes today, and don't get left behind. Get in touch with us.


Tigersheet is a uber-fast modern-day no-code platform that can help streamline business processes in quick and easy steps. The intuitive drag and drop interface allows users with zero coding knowledge to create workflows and share them with your employees.
TRY Tigersheet for FREE and witness the change in your organization today!