H
ow to Build a Custom CRM with Tigersheet- (No Coding Involved)
If you do a quick Google search for CRM solutions, you will find a dozen options today…and yes, just after a single search!
In fact, the CRM software market is now expected to reach more than $80 billion in revenues by 2025 according to Grand View Research.
The CRM industry continues to grow at an astonishing rate, and each year new statistics are reported based on CRM trends.
….What could be the reason?

CRM has today become the heart of every growing business. The core of any business depends on the rapport it shares with its customers. Managing this crucial relationship is vital to building customer loyalty which in turn brings revenue. Enterprises today have readily moved to online CRM's and applications that help to automate workflows and streamline customer journeys through the sales funnel.
The Problems with off-the-shelf CRM Software
In an endless plethora of readymade CRM solutions available today, finding one that fits your business needs is quite daunting. While these CRM solutions do offer some solution, the problem is they are expensive and overrated.
Not to forget, most of these CRM suites are designed to meet common needs and are difficult to implement. This is the reason why many companies have begun to realize that the best CRM solution is the one they build themselves.
And here's why your company also needs an application build uniquely tailored to your needs- and that is a custom CRM System!
Why should you build a Custom CRM?
Imagine you are given the task of buying a CRM system for your company's lead generation and relationship management activities.
After hours of intensive research and checking reviews after reviews, you return back with bloated, cumbrous software that is equipped well with everything from custom reporting to market automation integration. And now, your IT department struggles to configure and deploy the whole suite despite the fact that it contains only a handful of features you desire to use. All of this can consume a lot of time and can impact productivity. Not to mention, it also becomes difficult to justify the inflated subscription costs.
To put it simply, all that a company needed was a tool to track its leads and close deals.
Companies' today jump after hand-me-down CRM solutions thinking that- buying a perfect tool is the answer to all their problems. It is only later they realize that they have acquired a huge system that has components they don't use and a handful of features they really need.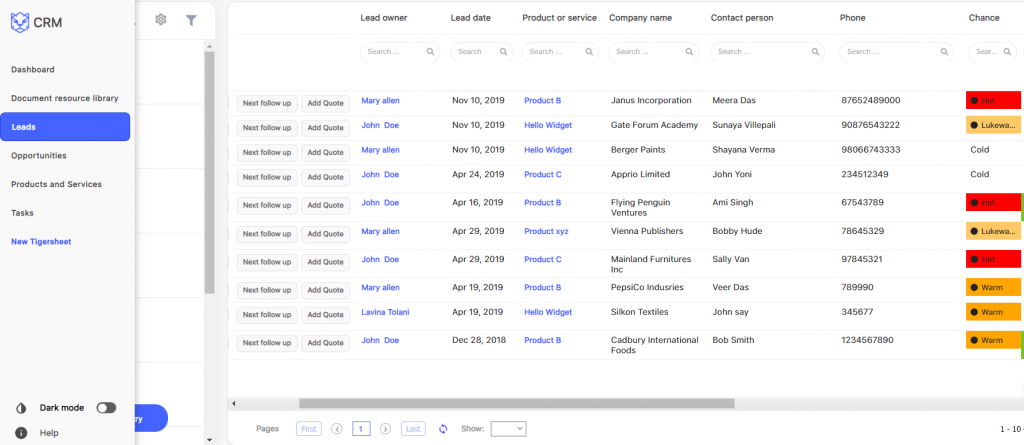 The Benefits of Building a Custom CRM
Start Small but Scale Big
Building your very own CRM lets you prioritize the features you need the most. You can start small and expand from there. This also eliminates the need for learning how to use complex suites thereby bringing fewer distractions and giving more time to improve productivity.
Better Integration with your Business Operation
By using a no-code platform like Tigersheet to build a custom CRM system, you have an opportunity to automate another process of your business. Right from sales, customer service to HR your daily business operations can run more smoothly with Tigersheet when implemented across multiple departments.
Affordable Pricing Plans
Most of the pre-canned CRM software available today incur huge costs and that too with a lot of features you don't need. Instead, why not subscribe to a no-code platform that allows you to create your own CRM at a fraction of costs?
Tigersheet works on a low-cost monthly subscription, hence your businesses are not locked in with long term contracts. There is no limit on the number of applications you can build on the Tigersheet platform. With our low-cost monthly subscription, we believe businesses can achieve tremendous value and achieve a positive ROI within a short period of time

Building a Custom CRM without Coding
Purchasing a readymade CRM suite for your business forces you to spend exorbitantly on software that hasn't been uniquely tailored to your needs. On the other hand, going with traditional software development is expensive and tedious, taking months for the first version of the app to be deployed successfully.
So, what could be the fastest, cost-effective and reliable method of building a custom CRM application?
Chose a no-code platform to build your very own CRM app tailored with the only features you need!
Here we have listed down six characteristics to look for in no-code platform if you want to create a custom CRM app without writing a single line of code:
A Visual Interface
The very foundation of a no-code platform is to be able to build applications without the need of hand code. Tigersheet uses both drag and drop tools and clicks and point elements that help to create applications in a breeze even for a novice
Click to point elements and visual interface explaining how to add a new lead in a CRM build using Tigersheet

Third-Party Integration
Integration with third party systems is a must to have feature for an effective CRM System. Ensure the platform is able to talk to other systems letting you send emails, SMS and perform other similar tasks.
Tigersheet support with third-party integrations lets of connecting your CRM to a large ecosystem of automation tools such as QuickBooks, Zoho, ERP to services like Twilio for sending emails and SMS messages.
Cloud Infrastructure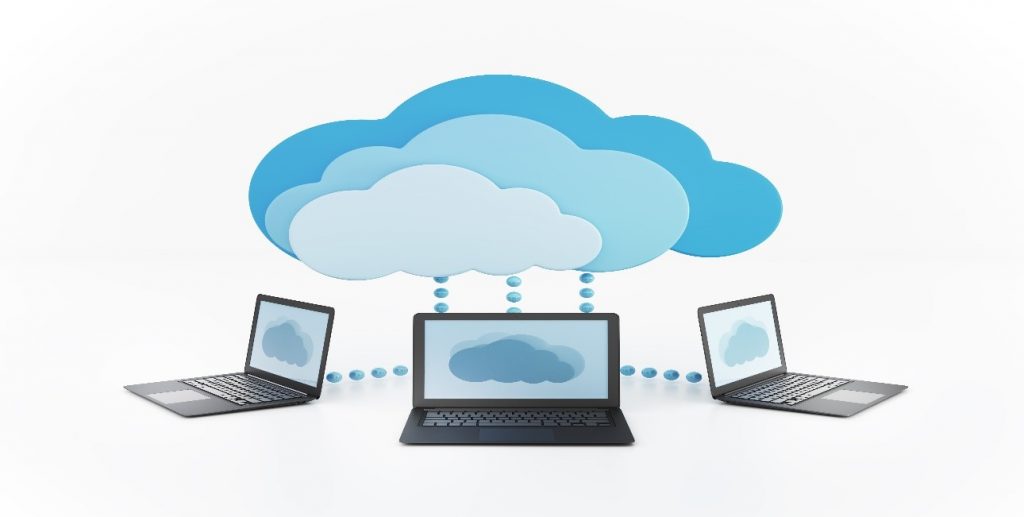 Choose a no-code application platform that's based on the cloud, which means everything is available online. Tigersheet is an innovative SaaS platform and there's no need to purchase any additional infrastructure. Once the app is built, it's ready to go.
Report Generation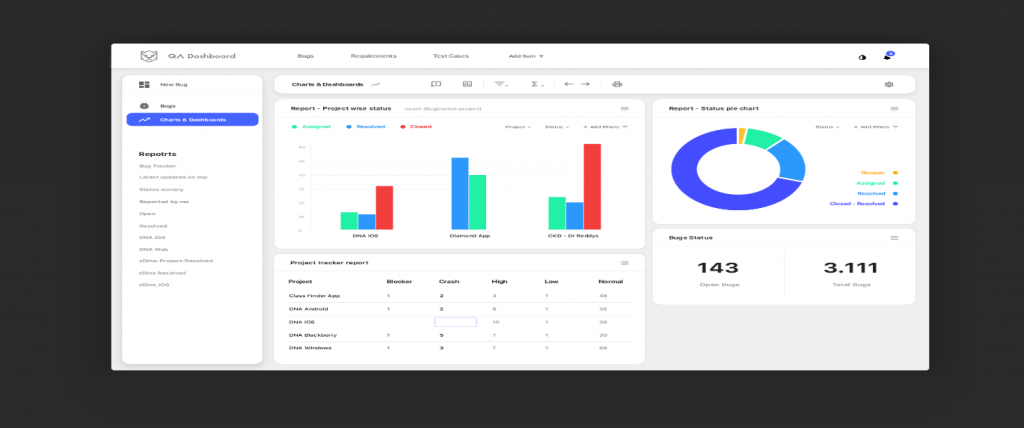 The report is one of the key features of CRM software.
Do you know which product gave you a maximum no of leads in the last campaign? What was the most profitable channel? Which product performed well last year?
Tigersheet has powerful report generation capabilities, including grouping items, generating pivot tables and charts. All your reports can be saved and shared with other users, along with drill-down filter capability.
Reliable Technical Support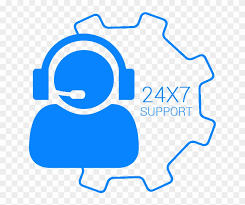 Building a custom application like a CRM should let you enjoy the benefit of getting immediate support without the need to be reliant on third-party providers. Hence, make sure the platform you are choosing to build your CRM should give you access to it.
With Tigersheet round the clock technical support, in place, we ensure our clients address issues enabling them to use the product more effectively. 
Custom CRM systems can work wonders for small organizations as well as large enterprises alike. So, before you begin your new CRM endeavor, consider building your own customized application. Stay tuned with us as we are going to bring easy, free to follow the video guide that will help you will help you how to get started.


IT
5 Big Challenges facing CIOs and IT leaders in Pandemic 2021

LCNC
The Ultimate Guide on How to Find a Low code/No code Platform for your Business

LCNC
5 Important Metrics to Measure the ROI of Low-Code

LCNC
8 Essential Factors of Low-code/No code Software


LCNC
The Best No-code Apps for Website Development

IT
Task Management App Vs. Work Execution Platform: What Do You Need and What's the Difference?

IT
Digital Transformation: 7 Important Questions for Your Organization

LCNC
7 Reasons Why Low code is the Ideal Solution for Business

IT
Top 10 Types of Software Every Business Needs-Infographic

General
The Best Airtable Alternatives to Look Out for in 2021 and Beyond