Over the last few years, the world of enterprise technology has changed significantly. Digital technologies have evolved. Rising data volumes have changed the way businesses operate. It seems like new technologies are constantly emerging. 
As technology is constantly improving and can sometimes be hard to understand, many businesses are not utilizing the best and latest tech, which could be holding their business back in more ways than one way. So, if you feel that you need to upgrade your business tech to improve your company but are not sure how to go about doing this..Here's our comprehensive blog that will give you insights on some of the best tech upgrades you can make.
Keep reading this blog post to learn more!
Automation
Automation of workflow and business processes are crucial tech upgrades that businesses should adopt, especially in this day and age where time is money and has to be used wisely.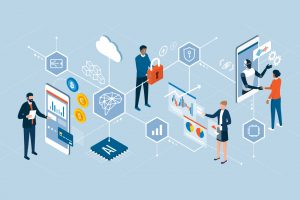 By using a no-code platform like Tigersheet for automation, the redundant and repetitive tasks could be looked after automatically. This in turn can let employees manually engage in more critical matters concerning the business, enabling it to grow and develop further.
The benefits of automation include:
It is inexpensive and assists you in the long ru

You will not be overburdening your workers

Your company can achieve more with the time and resources available to them
Give Your Team the Fastest Internet Possible
Switching Internet providers may not top your list of to-dos. It should be, though. Now is not the time for a snail's pace online connection. Far too many businesses simply accept that their Internet will be ridiculously slow from time to time. Yet slow Internet has serious repercussions.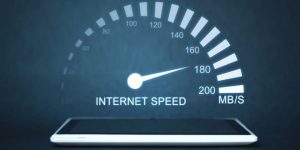 Case in point: Everyone's experienced an arduous Zoom meeting with maddening lag times and freeze-ups. What kind of an impression do those interactions make on prospective clients or talented job candidates? What does a slow connection do to your own employees? And downloads that take forever or ones that stall? They're cutting into profits.
Consequently, whether your team is remote, in-house, or a mix of the two, your employees, clients, and prospects need high-speed Internet.
Invest in security
Security is of grave importance at a company; unfortunately, a lot of companies do not understand the gravity of the situation until cyber thieves have a field day.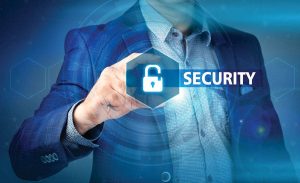 Here is why security should be treated with utmost importance:
Customer and business data is not something a company can afford to take lightly, quite literally, the legal penalties and fines for data breaches are a serious amount.

Data breaches are not tolerated by communities in today's business environment.

Failure to maintain security can turn into a PR nightmare overnight.
Prioritize Better internal communication
Internal communication sure took a hit after the pandemic with everybody having to communicate and coordinate with each other while working from home. Texting is great, it's intuitive and quick but is it sustainable in the long run?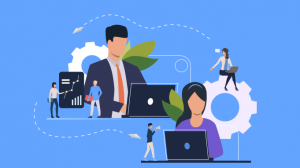 The confusion and insecurity of texting make it unsuitable for the modern workplace in the digital era. The last thing you need is for basic communication to become taxing and frustrating.
The solution to this? Keeping all your communication in one area.
One of the techs upgrades your enterprise needs is to use a specialized tool for your teams to utilize in order to ensure a cohesive and teamwork-inducing virtual environment.
After revitalizing your technology and giving the employees time to get the hang of it, there will be a boost in their overall productivity.
Move All Collaboration to the Cloud
Teleworking doesn't raise eyebrows anymore. But is your company getting it right or still merely getting by? Consider your collaboration efforts for a moment. Is it easy for colleagues to share documents and information? Or do they have to take extra steps to get each other key data?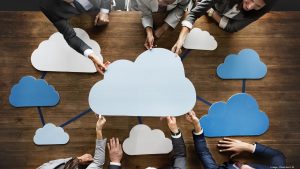 Minutes matter, especially for sales and customer experience professionals. Forcing a frustrated consumer to wait because your employees can't find what they need isn't acceptable. Customer behavior has changed radically, and patience (let alone loyalty) isn't high on buyers' priorities.
Migrating all your sharing platforms to a centralized, cloud-based location can take away barriers to wooing and keeping customers.
Conclusion
In the end, it is always sensible to invest wisely in what can create and deliver value for your enterprise and your customers. The goal is always to strengthen your business and not wait for anything to become obsolete and get left behind.
We hope you gained some value from this blog post about the tech upgrades that your business should hop on as soon as possible to keep growing in and competing in their industries. Change is the only constant; do not be afraid of it, embrace it.