Now make your awesome business application without relying on a developer.
Automate your business with Tigersheet. Better than spreadsheets. Faster and flexible than custom developed applications.
Create your free account now to explore how Tigersheet can benefit your business. Takes less than a minute: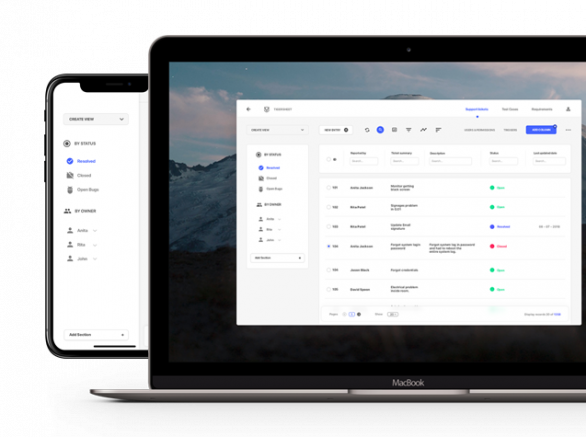 What can you build with Tigersheet?

Customer Leads & Sales tracker: Build your own CRM. Close more deals by engaging with your leads and prospects efficiently

Track invoices, payments and outstanding dues: Create and send professional invoices to clients. Get paid faster. Track payments and send payment reminders

Customer Order management and Inventory tracker: Give a hassle
free delivery experience to your clients. Send delivery updates, get low inventory alerts and more

Support tickets managements/IT Asset Tracker/Timesheets …Anything
custom that your business needs!
Don't have the time to do IT on your own? Contact us and we'll take care of the rest.