F
eature: Import Excel Data to Tigersheet
Do you have a large amount of data is housed in Excel and wish to import that to Tigersheet? We have got you covered!
You can greatly benefit from Tigersheet's importing capability. This allows you to bring your Excel record to the platform while saving in a lot of time and effort that can otherwise go into creating a sheet from scratch.
Start by Visiting 'New Application Pack'> Create New Tigersheet> Import from Excel
To create a sheet from Excel Import, click on the option 'Import from excel' and chose a file (CSV, XLVS formats only) from your computer.
Make sure to give your sheet a name. Once done, press "Create".
The system will show a preview of the sheet that is being imported and will give you options to select the worksheet, header row, columns you wish to import and define their types.
You can choose to import data from that sheet as well. If you don't want to import data but just wish to create the structure, check the checkbox 'don't import data'.
In case the data import has failed, Tigersheet will allow you to export the failed records with error logs. You can make corrections to this file itself and re-import it to add only the failed records.
The setup below shows an excel sheet 'Contacts' being imported from Excel to create a Tigersheet 'Records'.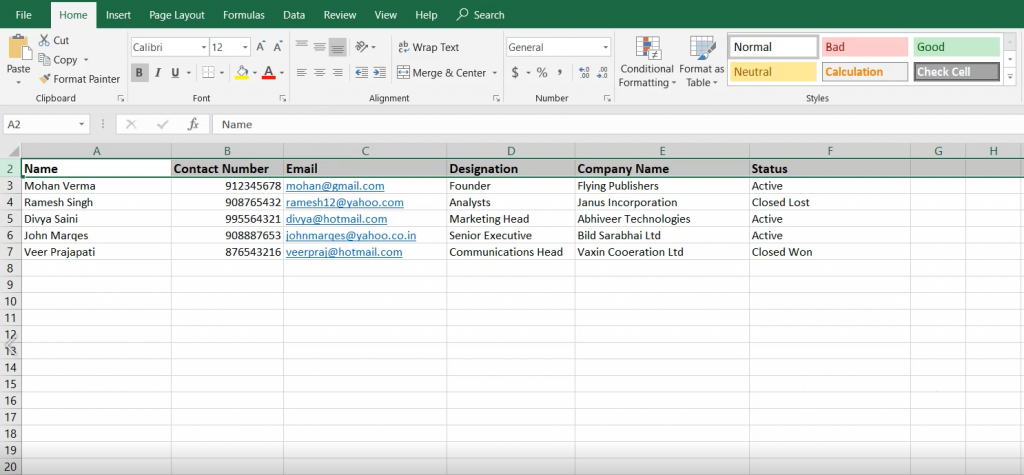 This example can be seen live in the video below where a Lead sheet with records is being imported in the Lead Tracker Application for a Company.


LCNC
Nocode vs COTS: Breaking down the Pros and Cons

General
5 Tech Upgrades Your Business Needs in 2021 and Beyond

IT
Shadow IT: The Risks and Benefits Explained

General
How to Create Web Forms That Convert Visitors to Leads


LCNC
Top 5 benefits of using No-code for Workflow Automation

LCNC
Top No Code Experts & Influencers You Must Follow on LinkedIn and Twitter

Product
Tigersheet Wins 2021 Rising Star and Budget-Friendly Software Award at Software Suggest Awards

General
Data Silos: What They Are and How to Get Rid of Them

General
6 Best Business Process Management Podcasts You Must Listen To

General
Managing Your Work in Spreadsheet Is a Pain? Use Tigersheet, not spreadsheets to track and automate your Business.