F
eature: Creating a View to Group and Filter Data[ Video Guide]
Why Group or Filter Records?
Using a view to filter or group records in Tigersheet can have many usages. It is a good way to reduce the number of records and fields to only those essential to your current task.
Another common use is to apply a grouped or filtered view to an Authentication. For instance, you can configure a view to removing records based on a set of criteria where app users are automatically removed from authentication when setting to inactive. Filtering views is an efficient way to display the data you want without making any changes to the application/sheet.
How to Group Records?
Organizing records into logical groups often makes them easier to read and understand. You can group the records by a column/ field. E.g. – Invoices by clients are grouped below, this helps to track profits.
​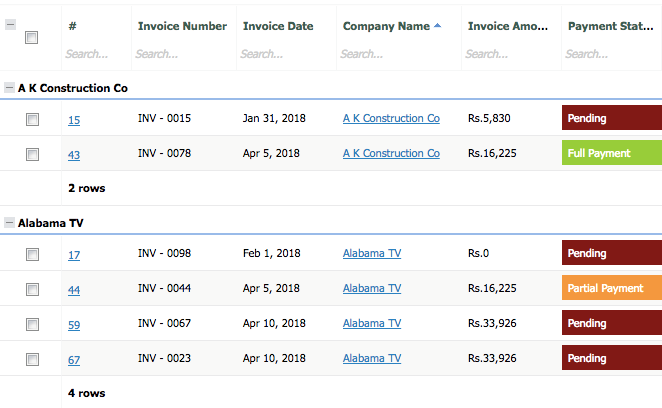 Watch a video to understand how you can group records in Tigersheet and easily manage custom views!
How to Filter Records?
Every column has a filter box that is visible under its name. A user can enter the filter parameters and only the records matching the criteria will be displayed.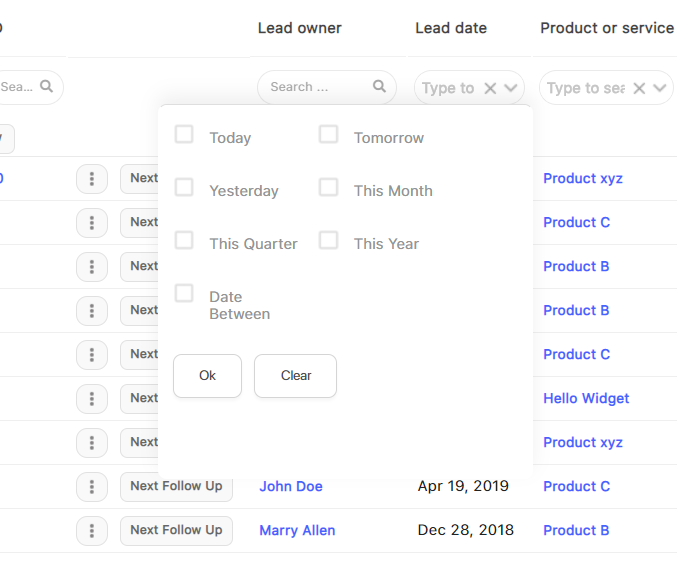 Note: Filters can be applied to multiple columns. E.g.: Here filters are applied to Date.


General
Data Silos: What They Are and How to Get Rid of Them

General
6 Best Business Process Management Podcasts You Must Listen To

General
Managing Your Work in Spreadsheet Is a Pain? Use Tigersheet, not spreadsheets to track and automate your Business.

General
What is Citizen Development & 5 Reasons to Embrace Citizen Development at Work


General
6 Web Application Development Challenges You Need to Mitigate for 2021 and Beyond…

General
Making a Choice: What to Consider When Upgrading a Business Software?

IT
Simplifying App Development Using Drag and Drop- Build Powerful Apps with Tigersheet Drag and Drop Based UI

LCNC
IS NO CODE VIABLE FOR BUSINESS? Breaking The Benefits of No Code...

General
5 Books You Should Read to Stay Relevant in the Age of Technology

General
8 Tough Questions to Ask Vendors Before Choosing an LCNC Platform